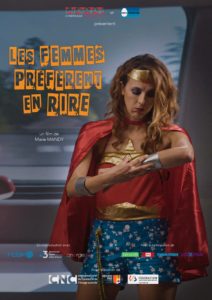 Feminism has found a new ally: laughter. A new generation of female stand-uppers, more and more present on stage, are eager to deconstruct the old and the new prejudices, in the wake of #MeToo.
Relying on their personal experience (the golden rule of stand-up comedy: everything – or almost everything – must be true), they redefine femininity, give their opinion, and share their fights and hopes for a change of mentalities. Biting, insolent, cheeky, they deploy their weapons of massive derision.
Coming from all over Europe and the Mediterranean, they insufflate a new breathe in the world of the one-(wo)man-show, and fuel an improbable link between feminism and humor, and vice versa.